September 14, 2014 Volume 23 Issue 3
Upcoming Events
This Week
• Thursday, September 18 - Scoop Night Fundraiser at Rita's of Rancho Penasquitos, 4-9pm You Must Bring This Flyer to 13295 Black Mountain Rd.
• Friday, September 19 - Jr. First Lego League Information Meeting, 2:15pm in the AB Library (parents and students, ages 6-9)
• Now through September 30 - ABEF Shoe Drive
Following Weeks
• Monday, September 22 - Professional Growth Day - NO SCHOOL
• Tuesday, September 23 - Reflections Night of Art, 5:45 in the MPR
• Thursday, October 2 - Draw-Along Assembly, 6:30 in the MPR
• Thursday, October 16 - Life Lessons/Character Counts! registration deadline AND Reflections Entry deadline
• Sunday, October 26 - Ability Awareness Applebee's fundraiser, 8-10am
see more events on the AB google calendar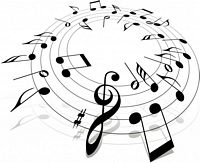 Principal's Message - September 2014
ABES Music and Science
The Adobe Bluffs staff is excited about two new programs we will add this year and one that will have a new instructor. We are expanding our music education to include music instruction from certified music teacher Janet Weber. She will teach music once a week for grades TK, K, 1 and 3. We will continue to have our own Mrs. Belong teach 2nd grade music, and we also have Choir in 4th grade and 5th grade band. Mrs. Weber is a Master Teacher who delights in sharing her passion of creating aesthetic musical experiences with her students. Students will engage in a variety of activities appealing to multiple senses. They will use speech, singing, movement, listening, improvisation and instruments. Her lessons develop musical skills and appreciation in a spiral curriculum meeting California music standards. They draw on a variety of music genres such as classical, jazz, contemporary, and folk music from around the world. Her goal for classroom management is for each child and the staff to feel loved, respected and successful. We are very fortunate to have Mrs. Weber join our team.
My science goal for this year is to have our students participate in more hands on science activities designed to spark their interest and give them a deeper understanding of the subject matter. Our teachers will be assisted by former high school science teacher Mrs. Stephanie Gragg, who will help plan, prepare materials, and instruct lessons. Each activity is based on the state science standards and aimed at letting students learn by doing experiments. Mrs. Gragg has been around Adobe Bluffs for many years as a parent volunteer, and has taught lessons previously to our K/1 class. Welcome aboard Mrs. Gragg.
This year we have a new choir teacher as Jodie Johnson stepped down at the end of last year. I wanted to thank Mrs. Johnson for the outstanding job she did with our choir over the past three years and wish her the best in her business. Angie Serrano is our new choir teacher. She also teaches at another elementary in PUSD and is very familiar with the 4th grade Gold Rush and curriculum. She began last week, and she is already doing a wonderful job.
We are especially grateful for the PTA who is funding part of our new Music and Science programs. I want to encourage families to support our Foundation and PTA by joining, volunteering and donating. Our kids receive all the benefits from these hard working parent organizations. This promises to be a great year.
Thank you,
Mark Atkins, Principal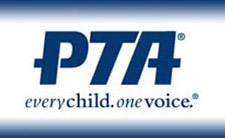 PTA President's Message - September 2014
Dear Aztec Families,
I hope the start of the school year has gone smoothly for your family, and that your kids are nicely settled into their class rooms!
Thank you to those of you who were able to join us at our Welcome Back Picnic. You helped make it a great success! I hope you enjoyed the band, two of whom are Aztec parents, and their special guest and lead guitarist, our very own principal, Mr. Atkins!
As we are a small school, there are definite benefits and drawbacks. The wonderful part of being a small school is that every family feels like part of a greater family. We recognize and feel connected to so many in our community. The difficult part is that each family is called on to contribute more to sustain our programs. This year's programs are budgeted to cost $41,000. At 390 students, we need to raise about $105 per student to fund all of our programs. Without your financial support, we are at risk of losing vital programs that afford our kids a well-rounded education.
This year, we are contributing to the expansion of our school's Music program, which provides our students with weekly music classes that meet California Music Standards. We are also rolling out our new Science program, which delivers hands-on science activities to create a more interactive learning experience for our students. Other programs vital to our student's overall experience are Arts Attack, which offers monthly art projects run exclusively by parent volunteers, and Literacy Support, which supplies our children with new books and learning materials each year.
On behalf of the PTA, I hope you will continue supporting our events and programs with your participation and financial assistance. There are three ways you can be involved, all of which we hope you will consider.
• Join. Membership is $12, and we hope to get 100% participation! Parents, children and grandparents are welcome to join.
• Donate. We need to raise $105 per student to fund this year's programs.
• Volunteer. The experience will be meaningful to both you and your child(ren).
We look forward to your participation and support this school year!
Sincerely,
Janice Lutz
ABES PTA President

Adobe Bluffs PTA Membership Drive 2014-15
If you have not yet joined please turn in your PTA Membership and Donation form as soon as possible or locate the email sent to you from "Adobe Bluffs PTA Administration" on August 25th. There are links to your personal family record where you can buy your Memberships, make a donation, purchase school t-shirts and even sign up to volunteer.
This year every Membership comes with one free scoop from Baskin Robbins ice cream plus many other special benefits from Staples, Hertz and more.
Last Chance to Order Spirit Wear!
The DEADLINE has been extended until Wednesday, Sept 17th.
T-shirts will be delivered at the end of the month. If you miss this deadline, the next Spirit Wear Order will be in October. It will have long sleeve shirts, sweatshirts, hats and potentially drawstring bags.
Click here
for an order form or pick one up in the AB front office.
All Kids Tees $7 and Adult Tees $10
4 Easy Ways to Help Raise Funds for Adobe Bluffs Elementary Just by Shopping
• Use smile.Amazon.com for your Amazon purchases
• Download Shoparoo on your smartphone (iPhone or Android)
• Designate Adobe Bluffs on your Target RedCard
• Enroll in eScrip – www.eScrip.com
Love LEGOs? Interested in using them to learn about Science, Technology, Engineering and Math?
Then check out the Adobe Bluffs Elementary Chapters of Jr First Lego League (ages 6 - 9) and First Lego League (ages 9 - 16). For deadlines and details, check out our site at http://adobebluffspta.com/lego_league/.
Jr. FLL info meeting - 2:!5pm, Friday, September 19 in the AB library.

Reflections Night of Art - 5:45-6:45pm, Tuesday, September 23 in the AB MPR
Get your creative juices flowing, find out about the PTA Reflections Program, and get started on your entry. This year's theme is "The world would be a better place if…". Come and be inspired to unleash your creativity through demonstrations and guidance in different mediums, such as film production, literature, photography and visual arts.
Parents: Have an art technique (digital photography, painting, drawing, etc.) that you'd like to demo in a small group setting?Contact Ami Lau at: ami_lau@yahoo.com or Katie Buchenau at: katiebuchenau@gmail.com
Raise $$ for Adobe Bluffs and Give Back to Children in Need...Shoe Drive!
Collection days - Now Through September 30
• SHOES MUST BE IN PAIRS. Please tie, velcro or buckle them together.
• CAN BE ADULT or KIDS SHOES
Questions? contact AB Educational Foundation President, Lisa Erikson at Lerickson8@cox.net
BACK BY POPULAR DEMAND!! Free Family Drawing Night - Thursday, October 2, 6:30-7:30PM in the AB MPR
The AB PTA is pleased to bring artist Kyle Tiernan to AdobeBluffs to lead a series of Draw-Along Assemblies on October 2. Your students will get a chance to draw with Kyle during the school day at a 50 minute assembly and your whole family can join in the fun in the evening. This FREE Family program begins at 6:30pm sharp! Plan on arriving about 6:20 so you can grab a seat and be ready to create some amazing artwork!


PTA Reflections 2014-15 Theme: "The world would be a better place if…"
The Reflections program is your chance to express yourself creatively and gain recognition for your accomplishments! Reflections is a PTA arts recognition program that challenges students to reflect on a theme and create an original piece of work in one or more categories:
• Literature
• Music
• Composition
• Photography
• Visual Arts
• Dance Choreography
• Film Production
All AB entries will be judged and the top 30 will move forward to the Palomar Council level with the potential to go to the state and national levels.
Want to know more?
• Click here to see the official rules and entry forms.
• Watch a great video from the Palomar Council website featuring two of our very own AB finalists whose music and dance entries advanced all the way to the California PTA level in 2012-13!
• Two Required Entry Forms: Student Entry Form and Consent Form
All entries are due to the ABES office no later than October 16th, 2014.
Questions? Contact Reflections Chair, Katie Buchenau at: katiebuchenau@gmail.com.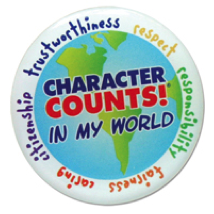 Life Lessons/Character Counts! Returning to Adobe Bluffs October 2014!!
Are you looking for fun classes that help build great character and strong bodies for you children? The time is coming to sign up! These classes focus on how your child can be stronger on the inside by making good choices and stronger on the outside with exercise and karate techniques.
Four classes will be taught from 2:15-3:00 beginning Monday, October 20, for only $69.00. Adobe Bluffs Educational Foundation receives 100% of these funds. These classes will be taught in the Adobe Bluffs' MPR by nationally certified karate instructor and Poway Unified School District substitute teacher, Lori Calabrese. Class dates (Oct 20, 22, 27, 29)
A graduation for this program will be held on Wednesday, October 29 at 6:30pm. First time students will receive a white belt at graduation. Repeating students will receive a medal. All currently enrolled Family Karate students will earn a leadership t-shirt.
Your child will bring home a registration form on October 6th. Please return it no later than Thursday, October 16th. There is limited space, so don't miss out! These PUSD character-building classes are only offered one time every other year! The classroom with the most students registered will be treated to a pizza lunch!!
For more information on the program check out this April 2009 Union Tribune Article: "Getting her kicks: 
Poway teacher's after-school program combines karate, character education and fundraising"

PUSD & Community Information
PUSD Parent Education - Triple P is Back!
The first English and Spanish series begins, Monday, September 15 from 6-8 p.m. and continues on Wednesday, September 17 and Monday, September 22.
Location: Valley Elementary School, 13000 Bowron Rd. Poway.
Triple P is a series of three FREE 90 minute seminars presented by Jewish Family Services. FREE childcare for school aged children is available too!
Register by phone: 858-668-4084 and leave your name, phone number and number of children needed for childcare.
Save the Date: October 6, 2014, 6:30-8:30 p.m., PUSD School Board Candidate Forum
If you are interested in getting to know the candidates running for the three open seats in our PUSD School Board, please attend the candidate forum to be held on October 6 at PUSD District Office Community Room. The League of Women Voters will be moderating.
THANK YOU
2014-15 PTA Sponsorship Supporters!
Adobe Bluffs students thank you for your generous donations!
~ Platinum ~
($1000 and up)
The Luong Family
~ Gold ~
($750-$999)
~ Silver ~
($500-$749)
The Dobbins Family
Anonymous Family Donor
Jadebio
The Lutz Family
The Leung Family
~ Bronze ~
($400-$499)
Dr. and Mrs. Alex Minter