September 28, 2014 Volume 23 Issue 4
Upcoming Events
This Week
• Thursday, October 2 - Draw-Along Assembly, 6:30 in the AB MPR
• Now through September 30 - ABEF Shoe Drive
• Now through November 21 - GATE Test Registraion
Following Weeks
• Monday-Friday, October 13-17 - Fall Scholastic Book Fair
• Tuesday, October 14 - Papa John's Pizza Delivery Night - order form
• Thursday, October 16 - Deadlines for Life Lessons/Character Counts! registration AND Reflections Entry
• Friday, October 17 - Dads' Breakfast - 7:20am at the lunch tables outside the MPR
• October 20-24 - Red Ribbon Character Counts Week
• Sunday, October 26 - Ability Awareness Applebee's fundraiser, 8-10am
see more events on the AB google calendar
Raise $$ for Adobe Bluffs and Give Back to Children in Need...Shoe Drive!
Collection days - Now Through September 30
• SHOES MUST BE IN PAIRS. Please tie, velcro or buckle them together.
• CAN BE ADULT or KIDS SHOES
Questions? contact AB Educational Foundation President, Lisa Erikson at Lerickson8@cox.net
BACK BY POPULAR DEMAND!! Free Family Drawing Night - Thursday, October 2, 6:30-7:30PM in the AB MPR
The AB PTA is pleased to bring artist Kyle Tiernan to AdobeBluffs to lead a series of Draw-Along Assemblies on October 2. Your students will get a chance to draw with Kyle during the school day at a 50 minute assembly and your whole family can join in the fun in the evening. This FREE Family program begins at 6:30pm sharp! Plan on arriving about 6:20 so you can grab a seat and be ready to create some amazing artwork!
AB Papa John's Pizza Delivery Night - Order Deadline - Monday, October 13
An Adobe Bluffs teacher or staff member will DELIVER your Papa John's Pizza order on Tuesday, October 14 from 4-7pm.
20% of sales and 100% of the tips goes back to Adobe Bluffs.

Fall Scholastic Book Fair - October 13-17, 2014
Hours of operation:
• Mon, Tues, Wed, Friday 9am - 3pm
• Thursday 7:30am - 1:30pm, 5:30-8pm
This year's theme is Enter Sir Readalot's Castle, the Kingdom of Books! With the help of Scholastic Books, we are planning an exciting fall book fair!
Our AB Librarian, Mrs. Lingner will be hosting our annual Library Open House on Thursday Evening (Oct. 16), where each student can enter a RAFFLE!
We will be raffling off 2 books for each grade level. In addition, the first 120 students who attend the event will receive a Scholastic bookmark.
Watch for more details about our on-line book fair!
We still need many more volunteers to make this event successful. Please contact us if you want to help.
Lisa Naritomi, lisa.naritomi@gmail.com or Amie Butman, amiebutman@gmail.com


PTA Reflections 2014-15 Theme: "The world would be a better place if…"
The Reflections program is your chance to express yourself creatively and gain recognition for your accomplishments! Reflections is a PTA arts recognition program that challenges students to reflect on a theme and create an original piece of work in one or more categories:
• Literature
• Music
• Composition
• Photography
• Visual Arts
• Dance Choreography
• Film Production
All AB entries will be judged and the top 30 will move forward to the Palomar Council level with the potential to go to the state and national levels.
Want to know more?
• Click here to see the official rules and entry forms.
• Watch a great video from the Palomar Council website featuring two of our very own AB finalists whose music and dance entries advanced all the way to the California PTA level in 2012-13!
• Two Required Entry Forms: Student Entry Form and Consent Form
All entries are due by October 16, 2014 in the AB office.
Questions? Contact Reflections Chair, Katie Buchenau at: katiebuchenau@gmail.com.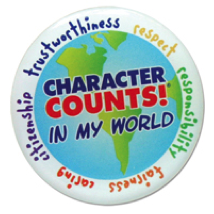 Life Lessons/Character Counts! Returning to Adobe Bluffs October 2014!!
Are you looking for fun classes that help build great character and strong bodies for you children? The time is coming to sign up! These classes focus on how your child can be stronger on the inside by making good choices and stronger on the outside with exercise and karate techniques.
Four classes will be taught from 2:15-3:00 beginning Monday, October 20, for only $69.00. Adobe Bluffs Educational Foundation receives 100% of these funds. These classes will be taught in the Adobe Bluffs' MPR by nationally certified karate instructor and Poway Unified School District substitute teacher, Lori Calabrese. Class dates (Oct 20, 22, 27, 29)
A graduation for this program will be held on Wednesday, October 29 at 6:30pm. First time students will receive a white belt at graduation. Repeating students will receive a medal. All currently enrolled Family Karate students will earn a leadership t-shirt.
Your child will bring home a registration form on October 6th. Please return it no later than Thursday, October 16th. There is limited space, so don't miss out! These PUSD character-building classes are only offered one time every other year! The classroom with the most students registered will be treated to a pizza lunch!!
For more information on the program check out this April 2009 Union Tribune Article: "Getting her kicks: 
Poway teacher's after-school program combines karate, character education and fundraising"

Watch a video to learn about how easy it is to support AB through eScrip.
Order your 2014-15 Yearbook Online
Order a yearbook now for the best price!
Online ordering is simple! Just follow these steps:
2) Enter our school code 75553 and click next
3) Select the personalized yearbook option and complete the order form.
*Please enter what you want stamped on your child's book (Line 1: Christine Smith)
4) Submit order, payment and you're done!
*Even though we will receive a list of who bought online, please keep a copy of your receipt.
Those who have sent in payments, THANK YOU!! You should receive a receipt via email. Please check that your order is correct, including your love line (if ordered).

Adobe Bluffs PTA Membership Drive 2014-15
If you have not yet joined please turn in your PTA Membership and Donation form as soon as possible or locate the email sent to you from "Adobe Bluffs PTA Administration" on August 25th. There are links to your personal family record where you can buy your Memberships, make a donation, purchase school t-shirts and even sign up to volunteer.
This year every Membership comes with one free scoop from Baskin Robbins ice cream plus many other special benefits from Staples, Hertz and more.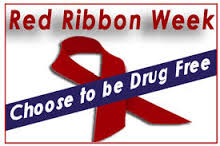 Red Ribbon and Character Counts Week - October 20-24, 2014
Red Ribbon Week is the oldest and longest running drug prevention campaign in the country. Red Ribbon Week was created for communities and individuals to take a stand against drugs with the hopes of creating a drug free America. It was created to honor the ultimate sacrifice made by DEA Special Agent Enrique "Kiki" Camarena who was killed by drug traffickers in Mexico while fighting the battle against illegal drugs to keep our children and country safe. You can read more about Agent Camareno and Red Ribbon Week at www.redribbonweek.com.
Please take this opportunity to speak with your children about the importance of being drug free and the dangers that drugs pose to all of us. Please visit www.getsmartaboutdrugs.com and www.justice.gov for information on the dangers of drugs and ways to encourage children to be drug free.
This year at Adobe Bluffs during Red Ribbon Week we will be making a pledge to be drug free along with other fun daily themes. Stay tuned for more information about Red Ribbon Week!
We will need volunteers to help on Tuesday at lunch from 11:15-12:30 at the pledge tables, if you are interested please contact Karin Wong at kgus5544@gmail.com.


2014-2015 Online Registration for GATE Testing
Requests for testing may be submitted online between September 8 - November 21, 2014 at http://www.powayusd.com/depts/lss/gate/
Electronic submission of requests for GATE testing for 2014-15 may be submitted between September 8 and November 21, 2014 only.
After completing and submitting the online request, you will see a screen appear that shows confirmation of your request (You will not receive a separate email. Print this screen).
The GATE test at Adobe Bluffs will be January 13, 2015. Students will be excused from class for approximately one hour in order to participate in testing during the regular school day.
Notifications regarding GATE testing results will be mailed to parents in MARCH, 2015.
Important:
• Students who took the January 2014 GATE Test, and have tested no more than two times in the Poway Unified School District ARE eligible for the January 2015 GATE Test administration.
* This testing information can also be found on our school and district websites.
Kerrie Shank and Julie Lowrie
AB GATE Coordinators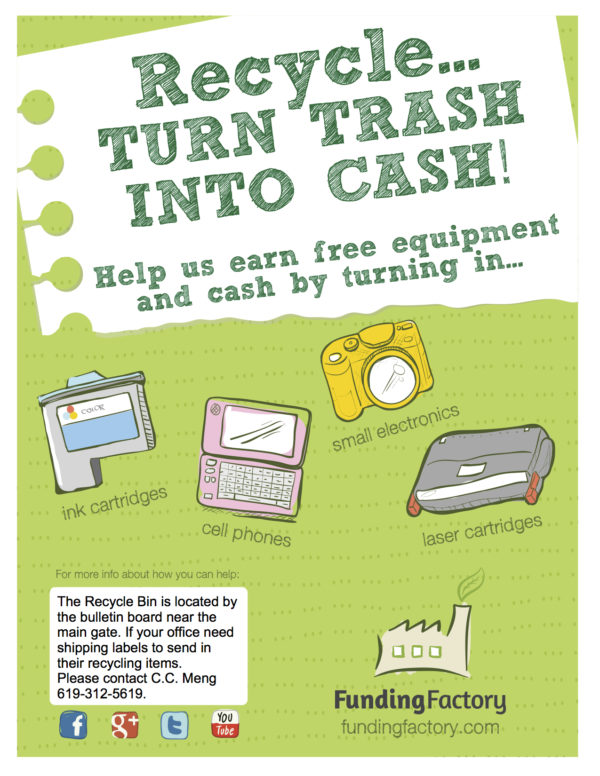 Adobe Bluffs is participating in the FundingFactory® Recycling Program!
This fundraiser is FREE and simple because there's nothing to sell, no paperwork to fill out and no deadline. The program runs year-round, accumulating constant income for our efforts. But we won't get very far without your support. Please turn in your empty printer cartridges, cell phones, small electronics, and laptops to our school and we will recycle them through FundingFactory to earn cash for Adobe Bluffs.
Last year alone, more than 300 million cartridges were thrown away, while 30,000,000 cell phones were tossed or replaced. We're alleviating the volume of waste that goes into landfills, while collecting cash we need to keep our school running smoothly. Your help is vital to our fundraising success. Cartridges, cell phones, small electronics, and laptops can be dropped off in the Blue Bin by the bulletin board near the school main gates.
For your convenience, FREE prepaid UPS shipping labels are available for your office or business. Contact C.C. Meng for a FREE prepaid shipping label.
If you have any questions about this program, please feel free to call or text me at 619-312-5619 or log on to FundingFactory.com for more information.
Thank you for your support!
CC Meng
AB PTA Conservation/Environment Chair

PUSD & Community Information


Take Action!
Attend two important upcoming meetings to learn about issues that will affect the future of our school district. Both are open to the public and concerned parents should consider attending one or both events for two reasons: First, key information will be presented and debated; and Second, Adobe Bluffs needs representation at these meetings. Please contact me for any additional questions or concerns at susanlaubach@hotmail.com. Don't assume anyone else from Adobe Bluffs is attending, please attend if you are able!
1) Monday, October 6 from 6:30-8:30: PUSD Candidates Board Forum for the 8 school board candidates running for the 3 seats in this November election.
This is a SUPER IMPORTANT board election as it will seat a majority (3 of 5) of the seats on the Poway Unified School Board. We are hoping to help our parents to become as informed as possible so they can make choices they feel good about for the future of the district, schools, and their children. The League of Women Voters will be moderating. Light refreshments will be provided by Palomar Council PTA.
LOCATION: PUSD District Offices Community Room (15250 Avenue of the Sciences, San Diego, CA 92128)
2) Thursday October 2 AND Saturday October 4: SPECIAL BOARD MEETING/PUBLIC FORUM: PROPOSED REFINANCING OF CAPITAL APPRECIATION BONDS.
Remember that Bond that voters passed in 2011 which borrowed $105 Million but will cost $1 BILLION? This series of community forums will receive public input on a proposal to refund the school facilities improvement district capital appreciation bonds. Following a brief overview of the proposal by Ron Bennett, President of School Services of California, the meeting will be opened up for public comment.
Thursday, October 2, 2014
6:30 p.m. – 8:30 p.m.
Black Mountain Middle School Gymnasium
9353 Oviedo Street
San Diego, CA 92129
Saturday, October 4, 2014
10:00 a.m. – 12:00 p.m.
Midland Elementary School Multi-Purpose Room
13910 Midland Road
Poway, CA 92064

Internet Gaming Disorder! (Yes, it is real.) with Sean O'Hara, Psy.D.
• Tuesday, October 14 from 6:30-8:00 p.m.
• Del Norte High School Library (16601 Nighthawk Lane)
• RSVP to the PUSD Caring Connections Center at 858-668-4084
"The studies suggest that when these individuals are engrossed in Internet games, certain pathways in their brains are triggered in the same direct and intense way that a drug addict's brain is affected by a particular substance. The gaming prompts a neurological response that influences feelings of pleasure and reward, and the result, in the extreme, is manifested as addictive behavior."
More info:
• PUSD Parent Education Internet Gaming Disorder flyer
• Internet Gaming Disorder fact sheet from the American Psychiatric Association
• PUSD Student Support Services Department Caring Connections Center

Demystifying the Common Core State Standards for Mathematics
• Wednesday, October 15, 2014 from 4:30-7pm
• Location: University of San Diego
• Organized by STEM Education Economics & Equity and Math for America San Diego
Phil Daro, a coauthor of the Common Core State Standards, will discuss its intention and the authors' vision. In the second part of the seminar, invited panelists from two San Diego school districts and the San Diego County Office of Education will discuss what districts are doing to implement the Standards and support teachers. This will be followed by a moderated discussion about the issues.
Click here for an informational flyer.
THANK YOU
2014-15 PTA Sponsorship Supporters!
Adobe Bluffs students thank you for your generous donations!
~ Platinum ~
($1000 and up)
The Luong Family
~ Gold ~
($750-$999)
~ Silver ~
($500-$749)
The Dobbins Family
Anonymous Family Donor
Jadebio
The Lutz Family
The Leung Family
The Laubach Family
~ Bronze ~
($400-$499)
Dr. and Mrs. Alex Minter