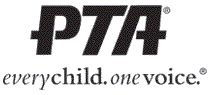 Hello Adobe Bluffs Families!
As the VP for Legislation & Advocacy this year, my goals are to provide you with information on current legislation and policy that affects our district and school, and to outline simple steps you can take to contact elected officials when timely action is necessary.
WHAT CAN I DO?
JOIN the PTA! Every child, one voice.
PTA membership is CRUCIAL to giving our state and national PTA the power in numbers to advocate for our children in Sacramento and Washington DC.  Everyone can join — dads, moms, grandparents, uncles, aunts, friends, and even kids!  For many of you, it may be difficult to get involved or volunteer your time.  Don't get discouraged or overwhelmed.  Take that first step and just join the PTA!  It will make a difference. Here's the form:  I want to join!
Throughout the school year, I'll try to keep you up to date on legislation that the state or national PTA has flagged as important and what's going on in our own school district.  But you can always check it out on your own or sign up for email alerts.  The state PTA's advocacy web page has tons of information on current legislation, position statements, resolutions, legislative action reports, legislative alerts, and updates.  The national PTA also maintains an advocacy page with similar information.  Our PUSD School Board's regular public meeting happens once a month.  You can find those dates and agendas here.
No time for all that?  If you're going to look at just one item, I recommend the Sacramento Update newsletter, which addresses state and federal legislation issues affecting California's children and youth in an easy-to-read format.
Call, write, or email your legislators.
Sometimes there are local, state, or federal education issues that require action.  I'll let you know about those and give you the contact info for the relevant legislators — then it's up to you!  Tell them your concerns about your child's education.  Ask them to vote 'yes' or 'no' on legislative measures that affect our children.  Ask them their agenda for education.  It's that simple.  Let them know that you care about their votes on education and that our Adobe Bluffs families are engaged.
Please feel free to contact me with any questions or concerns.
Looking forward to a great year,
Michelle O'Connor-Ratcliff
Adobe Bluffs PTA VP Legislation & Advocacy
oconnor_mi@yahoo.com