Get ready for Pizza Night on September 21st from 5:30-7:30pm!  An awesome night for all AB families!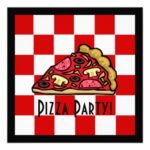 Here's what to do :
Look in your student's red folder for an order form and order your pizzas.
Pay by cash, check, or online using PayPal at http://abesfoundation.org
Come to the Adobe Bluffs MPR and your student's teacher will deliver the pizza to you!  The kids love this aspect and it is a great way to get to know your child's teacher.
Enjoy the pizza, and then join the dance party in the MPR and check out the book fair.
It's a delicious and fun way to fundraise!  The teachers can't wait to see you and their students there!