ABES Music and Science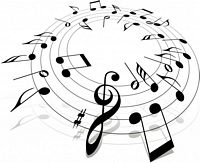 The Adobe Bluffs staff is excited about two new programs we will add this year and one that will have a new instructor. We are expanding our music education to include music instruction from certified music teacher Janet Weber. She will teach music once a week for grades TK, K, 1 and 3. We will continue to have our own Mrs. Belong teach 2nd grade music, and we also have Choir in 4th grade and 5th grade band. Mrs. Weber is a Master Teacher who delights in sharing her passion of creating aesthetic musical experiences with her students. Students will engage in a variety of activities appealing to multiple senses. They will use speech, singing, movement, listening, improvisation and instruments. Her lessons develop musical skills and appreciation in a spiral curriculum meeting California music standards. They draw on a variety of music genres such as classical, jazz, contemporary, and folk music from around the world. Her goal for classroom management is for each child and the staff to feel loved, respected and successful. We are very fortunate to have Mrs. Weber join our team.

My science goal for this year is to have our students participate in more hands on science activities designed to spark their interest and give them a deeper understanding of the subject matter. Our teachers will be assisted by former high school science teacher Mrs. Stephanie Gragg, who will help plan, prepare materials, and instruct lessons. Each activity is based on the state science standards and aimed at letting students learn by doing experiments. Mrs. Gragg has been around Adobe Bluffs for many years as a parent volunteer, and has taught lessons previously to our K/1 class. Welcome aboard Mrs. Gragg.
This year we have a new choir teacher as Jodie Johnson stepped down at the end of last year. I wanted to thank Mrs. Johnson for the outstanding job she did with our choir over the past three years and wish her the best in her business. Angie Serrano is our new choir teacher. She also teaches at another elementary in PUSD and is very familiar with the 4th grade Gold Rush and curriculum. She began last week, and she is already doing a wonderful job.
We are especially grateful for the PTA who is funding part of our new Music and Science programs. I want to encourage families to support our Foundation and PTA by joining, volunteering and donating. Our kids receive all the benefits from these hard working parent organizations. This promises to be a great year.
Thank you,
Mark Atkins, Principal