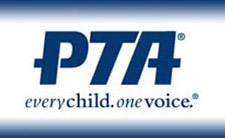 Dear Aztec Families,
I hope the start of the school year has gone smoothly for your family, and that your kids are nicely settled into their class rooms!
Thank you to those of you who were able to join us at our Welcome Back Picnic. You helped make it a great success! I hope you enjoyed the band, two of whom are Aztec parents, and their special guest and lead guitarist, our very own principal, Mr. Atkins!
As we are a small school, there are definite benefits and drawbacks. The wonderful part of being a small school is that every family feels like part of a greater family. We recognize and feel connected to so many in our community. The difficult part is that each family is called on to contribute more to sustain our programs. This year's programs are budgeted to cost $41,000. At 390 students, we need to raise about $105 per student to fund all of our programs. Without your financial support, we are at risk of losing vital programs that afford our kids a well-rounded education.
This year, we are contributing to the expansion of our school's Music program, which provides our students with weekly music classes that meet California Music Standards.  We are also rolling out our new Science program, which delivers hands-on science activities to create a more interactive learning experience for our students. Other programs vital to our student's overall experience are  Arts Attack, which offers monthly art projects run exclusively by parent volunteers, and Literacy Support, which supplies our children with new books and learning materials each year.
On behalf of the PTA, I hope you will continue supporting our events and programs with your participation and financial assistance. There are three ways you can be involved, all of which we hope you will consider.
Join. Membership is $12, and we hope to get 100% participation! Parents, children and grandparents are welcome to join.
Donate. We need to raise $105 per student to fund this year's programs.
Volunteer. The experience will be meaningful to both you and your child(ren).
We look forward to your participation and support this school year!
Sincerely,
Janice Lutz
ABES PTA President