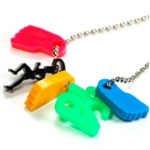 Hello Adobe Bluffs Volunteers!
We are always looking for volunteers to help out with Mileage Club and we now have an online sign up sheet.  If you would like to volunteer with our program, take a look at the link below and see what time works for you.  Feel free to add your name to an open slot and we'll see you on the track.
Thank you so much, we couldn't do it without YOU!
Yalovy & Marisela
Mileage Club Co-Chairs